Saltwater Spinning Reels are made for saltwater conditions. They are a lot more varied when you compare it to inshore or fresh water fishing conditions. Usually you're going to be dealing with much bigger fish, as the ocean itself is a lot larger than any river or lake you could find on this planet.
Another thing is that the corrosion risk is going to be much higher. Not only is there salt concentrated into the water, but there's a lot more rocks and debris (like coral reefs and such) that could cut your line.
This is where tough lines and heavy lures would be applicable, but we'll save all of that stuff for the list later on in the article. Saltwater spinning reels can be referred to as "open-faced" at times, and these are pretty much ideal for large-game fishing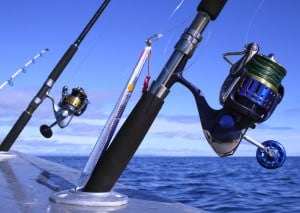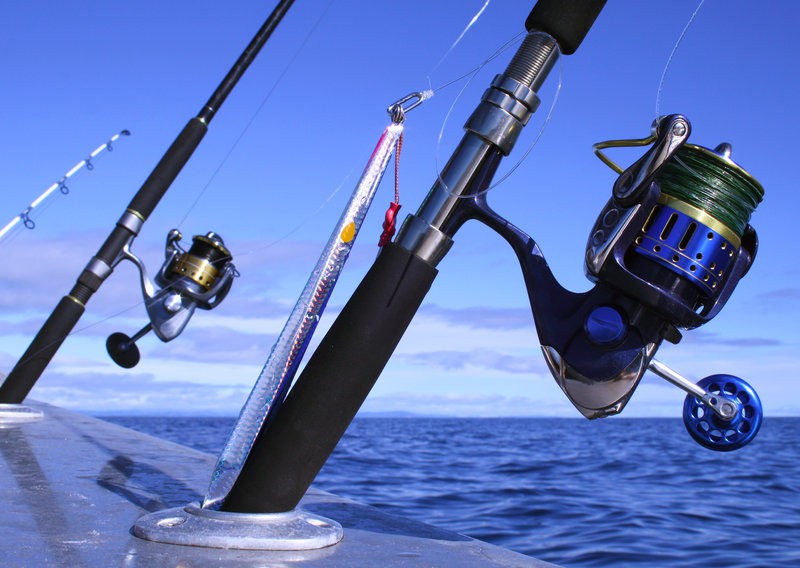 The 7 Best All-Around Saltwater Spinning Reels
Just like the freshwater version, saltwater spinning reels have several different components that make up the entire reel itself. If you aren't completely aware of what you're looking for, we'll make it pretty apparent. Soak up the information we've got to offer within this list, odds are you're going to make use of it at some point in time.
One thing you should remember is that it's all about preference. Just make sure you're aligning your requirements up the right way (you wouldn't want to grab a freshwater reel when you're interested in saltwater fishing, would you?).
What To Look At
Let's not beat around the bush anymore and get into this list! The things that make up a fantastic spinning reel for saltwater fishing would be:
Durability – Saltwater spinning reels are made to be used for extended periods of time. Nobody likes buying something, only to have it replaced a few months down the road. You want a reel that's going to be consistently sturdy because the fish are much larger in saltwater (when compared to the fish you'll find in freshwater, as they're usually 20 pounds or under). They're also built for the incredibly rough circumstances that the ocean is going to throw at them and the bodies are usually made up of graphite, aluminium or some other non-metal substance like carbon in CI4+.
Another thing to look at is the overall tightness of frame. When fishing in salty waters it`s especially important that water does not get inside. For example, good saltwater spinning reels have drag washers sealed, like in the Penn Spinfisher V.
Line Capacity – This goes hand in hand with durability, because if your line capacity isn't heavy enough, you're not going be able to catch those big-game fish. The capacity is actually going to be determined based on the spool size/weight (regarding the line). So if a reel has a rating of 255/14, it has 255 yards of length and 14 pounds (of test line, respectively).
Some of the best saltwater spinning reels hold more line are more expensive and heavier, so do some research and think through what kind of species are you going to catch and how much line are you going to need.
Targeting – If you're well aware of a specific species (pertaining to fish, obviously) you could set up your saltwater spinning reel to accommodate that. If you're going for a larger type of fish, you can prepare and get stronger line for your days-worth of work. You need to have options, and that's exactly what spinning reels offer you. For example, if you want to target bluefin tuna through jigging then get yourself a reel specially made for jigging like Daiwa Saltist or Okuma Cedros.
Or maybe you are looking to catch hardheaded catfish that likes to slowly suck the bait in before fully eating it? Having a baitfeeder type spinning reel makes catching this particular specie much easier!
Bearings – If you want a smooth rotation on your saltwater spinning reel you need to have a decent ball bearing count. Having a lesser amount of ball bearings means the reel is going to handle jerky. This means you won't have that smooth of an experience that is especially important when fighting bigger & stronger fish than usual, thus making the whole catching process much more difficult than it should be. The stronger the fish the less room for error you have.
Try and keep the ball bearing count as high as possible when you're buying the best saltwater spinning reel because you never know what size fish you may hook.
Saltwater fishing can be an amazing experience. All you've got to do is make sure you're properly prepared with the right equipment for the job. It's one thing to go out fishing however to successfully go out fishing is a dream for every new-angler around the globe.